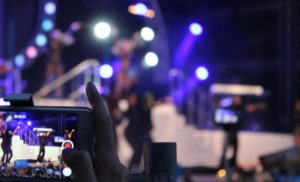 Independence is our desire for self-reliance and one of our life motives. It motivates people to make
their own decisions and to value their personal freedom. We all have this need, but to a very different extent, from a very low need for some – to a very high need for others.
Those who have a weak desire for independence want to "make good music" with others and be interdependent with colleagues, as they want to belong to a group.
People with weak desire for independence like teamwork. They get new ideas when discussing work related matters with others. They usually say: 1+1 becomes 3 when they interact with their colleagues. Together they will write music, which is better than they would have come up with themselves.
If you want to know more about your own and/or your colleagues' motives, there is a scientifically validated method: Reiss Motivation Profile, RMP. Informator is conducting a training in RMP. For more information, see below:
https://informator.se/utbildningar/ledarskapsutbildning/ledarskapsutbildning-grundlaggande/reiss-motivationsprofiler-for-individ-och-grupp-
Aila Kekkonen
Certified Reiss Motivation Profile coach, facilitator and trainer