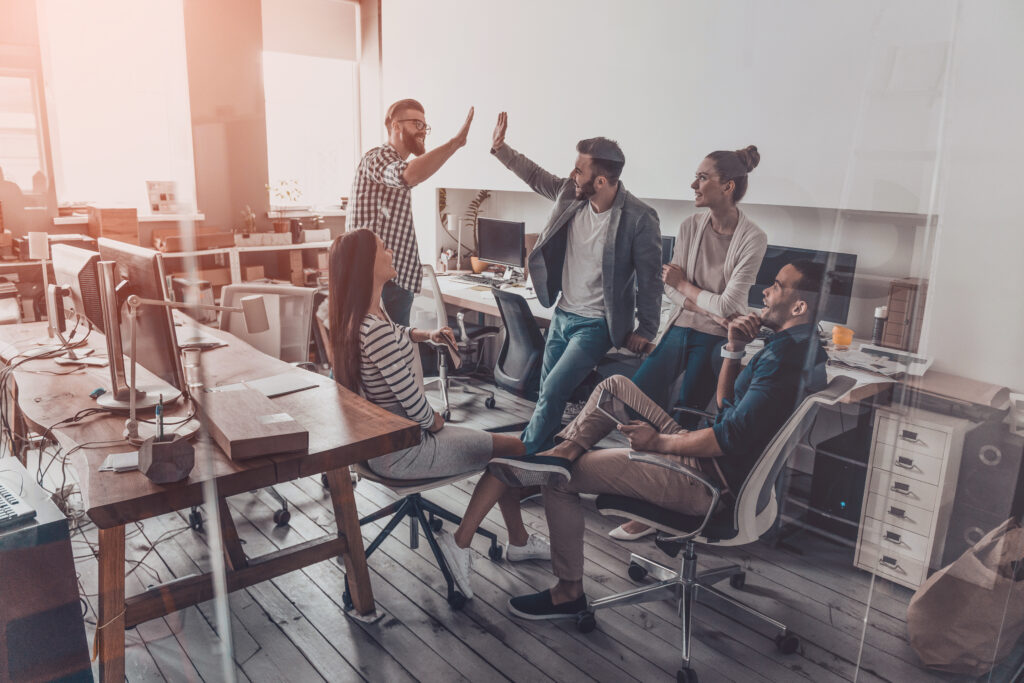 I read in LinkedIn the other day that increased engagement among employees increases the share value of that company. I have also own experience of studies where increased results in engagement surveys show high connection to increased financial results for the units which increased their engagement survey results.
This means that in leadership we need to take into consideration how the team will be able to work productively and switch the perspective to leaders serving their teams needs for better performance.
As Google found out in their surveys among employees: the psychologically safe teams are higher performing, which Laszlo Bock describes in the book: Work Rules.
In psychologically safe teams employees feel safe to ask questions as Amy Edmondson describes in her book: The fearless organization. In these teams it is appreciated to speak up when someone has a concern or different point of view. This can happen when people feel safe to be candid with each other. To be able to achieve this there needs to be mutual respect. Better results will be achieved, as psychological safety increases for example learning and innovation.
Organizations need to work according to plans against bullying, harassment, discrimination, manipulation, or any other kind of unjust treatment of individuals, for humane reasons, and as these behaviours will decrease employee engagement and may affect the bottom line and share value negatively.
Individuals are unique human beings who think in different ways. There is a tool to get increased understanding of one's individual management and personality style: Reiss Motivation Profile, RMP, which also gives other people's perspectives.
Informator is conducting trainings in RMP, please read more about the training courses by clicking below.
https://informator.se/utbildningar/ledarskapsutbildning/ledarskapsutbildning-grundlaggande/reiss-motivationsprofiler-for-individ-och-grupp-
A similar training can be tailored to a group's needs. It can be conducted for managers only or for teams including their manager.
Aila Kekkonen
Individual and Team Development; Certified coach in RMP, facilitator and trainer
#leadership #leadershiptraining #cooperation #motivation #bullying #psychologicalsafety #google #laszlobock #amyedmondson #informator
Photo: Shutterstock